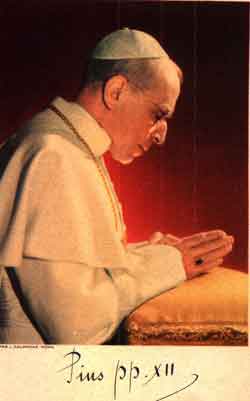 When? A traditional Mass will be offered for the intention of the beatification of Pope Pius XII this Saturday, the 6th of September, at 1:00 p.m.
Where? The Church of the Holy Innocents, 128 West 37th Street, in New York City.
What Else? The Mass will be followed by veneration of the Holy Father's personal relics (slippers and zucchetto) and a lecture by Sister Margherita Marchione.