Great Gift Idea!
$20.00 (P&H included)
(To Order By Telephone: (651) 204-0145)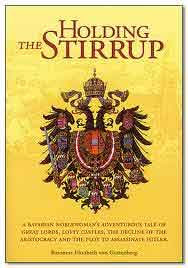 Lepanto Press, the publishing arm of Our Lady of Victory School in Post Falls, Idaho, has been reprinting 'temporarily lost' older Catholic books in beautiful new hardback editions for almost twenty years. The last few years they've expanded their reprint selection from mostly textbooks and historical novels to a wide variety of children's and adults' books, including biographies and spiritual books written for families. Their hardbacks have gold-embossed covers and many have beautiful dust jackets.
Some of the titles include Flame of White a biography of St. Pius X for teenagers and adults; Great Wives and Mothers, an excellent companion to a teenage girl's curriculum; The Mother by Cardinal Mindzsenty, a practical and spiritual reference book for mother and family formation; Charlotte Longe's The Lances of Lynwood, and Grisly Grisell – one of the most popular and talked about books around here for teenage girls; The Boy Knight of Reims, with unique illustrations, about 14th Century Reims seen through a boy's eyes, and many other notable selections.
This month Lepanto Press is releasing a brand new gripping biography by James Fitzhenry entitled St. Fernando III. It's all about the Spanish monarch, King of Castile and Leon, who lived during the 1100's -1200's and could count among his relations St. Louis IX of France, El Cid, Charlemagne, and later, Isabel the Catholic.
"In an older day it was customary for a woman to hold her husband's stirrup when he mounted to go into battle. That gesture became a symbol of her fidelity and courage while he was gone."

Although tempting as a St. Fernando III book review is, this review is about a new Lepanto Press reprint, Holding The Stirrup, a circa 1952 autobiographical account of Elisabeth von Guttenberg, Baroness of Bavaria. Covering the post WWI to post WWII period in Germany it gives us an unusual glimpse of these eventful years through the life of a cultured and spiritually wise Catholic noble. The intermingled stories of the Baroness' relations and acquaintances make this memoir immensely interesting: Theresa Neumann Konnersreuth, recipient of the stigmata; her cousin, Claus Stauffenberg, the Catholic officer who implemented the famous failed plot to assassinate Hitler; Kaiser Wilhelm and Emperor Karl of Hungary as well as other heads of state and political and religious leaders.
You soon realize that you are not just reading a run-of-the-mill autobiography; instead, you are becoming actively involved in a fellow Catholic's life. Sharing details of her early life, education and travels, her marriage to Baron Enoch von Guttenberg, their special connection even after his death, and later her efforts to save as many of her relatives and friends as possible during the Nazi reign of terror in Germany leaves the reader unable to put this graceful narrative down.
"Here was tradition, honor and responsibility – yes, a grave responsibility!"
Along with descriptions of her proper and beautiful courtship and subsequent marriage to Baron Enoch von Guttenberg and her happy early married years learning her stately duties and responsibilities, she also proudly details the births, childhoods and later lives of their children. Included are many photos of family and friends.
The reader soaks in vivid descriptions of renowned art collections and ancient castle homes that she lived in or visited as she carried out her duties of state. Later in her story under very difficult circumstances more of these vignettes offer a much needed break from the descriptions of the growing menace. We learn how she relied on her faith and kept tradition alive in the middle of a diabolic mess. 'Noblesse oblige' takes on a deeper meaning after reading what it entails for her to fulfill her stately and personal duties in such impossible circumstances as those during the Third Reich.
Her life was blessed with a few supernatural occurrences and one or two timely miracles. Her strength was supported by a deep spirituality taking form in action – this is not a fluffy memoir, in fact, it's difficult to understand how she kept up physically with the demands of 'holding the stirrup' in addition to trying to simply stay alive.
"It was soon impossible for anyone in Germany to evaluate events within Germany or news from the outside world….It was amazing to watch the speed with which the paralyzing power of dictatorship and tyranny grew. Demoniac forces seemed to remove all obstacles in Hitler's way."
Claus von Stauffenberg, the
Catholic who tried to stop Hitler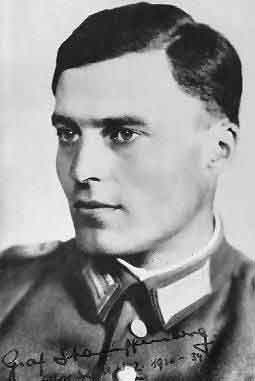 The Baroness describes the complete stranglehold on education and media, the endless propaganda which effectively supplanted a new culture and a new literature in Germany, causing many to doubt the horrible things they later heard about Germany. Some of the questions she attempts to answer in this book are: Why were the Germans so taken in by Nazi propaganda – and so easily controlled? What lead up to this period? What was it really like living inside Germany during this time? What about the nobility? What was the resistance movement (lead mainly by Christian nobility) doing? Who was Claus Stauffenberg, and what became of his family?
The interdependence and healthy working relationship between the Barons and their tenants is shown from their own point of view. Retold conversations with her husband, and conversations between him and the nobilities of the resistance movement offer rare insight to their thinking and their efforts to deal with the madness in their midst. Baron Enoch von Guttenberg's words of prophecy eventually came true with the Reich assuming the horrors of the French Reign of Terror when even a 'wrong' word would get you immediately executed. "Here it comes, sooner than I expected…the dragon begins to devour itself!"
Holding The Stirrup also shows us that there were seeds of goodness scattered among the Gestapo, SS Guard, and other agencies of evil. We learn about these courageous men and women through the Baroness recounting her desperate (and sometimes successful) attempts to save as many of her family and friends as she could.
There are discussions recounted along with her own thoughts about the ways which a democratic monarchy could have saved Germany, but as the Baroness states sadly, "…one feels that the Nazi purge deprived Germany of almost an entire generation of men who should now have been her leaders."
"Hitler's revenge was swift and terrible. The country was drenched in the blood of its most brilliant and courageous men, the men who should have lived to rebuild a new Germany."
Holding the Stirrup gives a unique account which holds the reader firmly rapt through her depictions of harrowing escapes, terrifying captures, families split apart and 'disappearing' – but also through the tales of heroism and self sacrifice, love and tradition, miracles and 'Divine synchronicities', and ultimately through the triumph of the Catholic faith in action amidst a way of life being destroyed.
The fact that this is a Catholic memoir depicting Catholic responses to a great overpowering evil and many personal morally challenging events keeps it from being yet another gut-wrenching, depressing and despairing list of horrors from WWII. The Catholic nobility, raised from birth to do their duty above all things, shows us a wonderful example for raising our children. Regardless of the outcome of such catastrophic events, for Catholics there is always hope, God is always with us, just as there are always ultimate sacrifices which we pray will not be wasted.
Our collective American memory has been tainted by a deformed image force fed to us regarding Catholic nobility. This book will help to reorder our thinking towards a balanced and realistic understanding of monarchies and their nobilities and away from the anti-Catholic, anti-Papal worldview propagated by Protestant and Freemasonic 'Modern' education.
Certainly for adult reading, but this very readable autobiography could be used as an addition to a high school modern history or American History/ WWII course. It's invaluable to studying the post WWII systematic destruction of the world's Catholic monarchies in the name of Freemasonic democracy. Book clubs will also benefit from Holding The Stirrup as there is a lot to talk about!