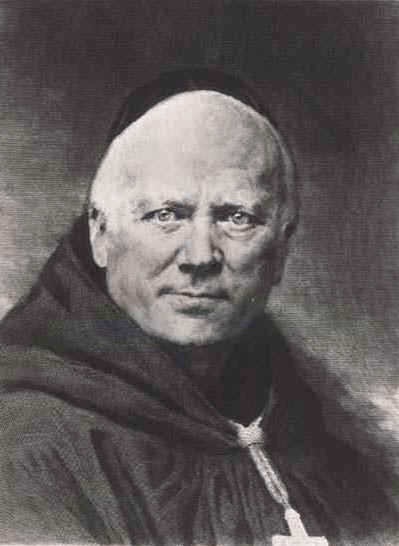 (www.RemnantNewspaper.com) The Diocese du Mans website in France recently announced that the great Dom Prosper Guéranger's cause for beatification has been officially opened. The holy Benedictine abbot is best known for his master work: L'Année liturgique—The Liturgical Year—a fifteen-volume set designed to familiarize the faithful with the official prayer of the Church by introducing them to various aspects of the Eastern and Western liturgies, with interpretations and commentaries.
Some have called Dom Guéranger's Liturgical Year the "Summa" of the liturgy of the Holy Roman Catholic Church. Not only did this giant of the Benedictine Order almost single-handedly restore the ancient regime of his order's monastic tradition, he was also a preferred theologian of his friend, Blessed Pius IX, due to his energetic support for the soon-to-be defined doctrines of papal infallibility and the Immaculate Conception of the Mother of God.
If Dom Guéranger is an example of the kind of Catholic heroes Pope Benedict XVI is to raise to the altars, then, indeed, there is reason to rejoice.
Perhaps there is even cause to hope that finally Louis and Zelie Martin, who formed their exemplary family life around Dom Guéranger's L'Année liturgique, by the way, will at last be seriously considered for sainthood, due to their extraordinary lives of holiness as model husband and wife.The French website http://dioceselemans.com carried the following report. (RemnantNewspaper.com Translation by MJM)
On December 21, 2005, Msgr. Faivre proceeded with the official introduction of the cause of beatification of Dom Prosper Gueranger. In the presence of the Very Reverend Father Dom Phillippe Dupong, Abbot of Solesmes, he responded to the petition presented by the postulator of the Cause, Dom Jacque de Preville, in order to open the inquiry on the life, virtues and reputation of holiness of the Servant of God.
To this end, he established a tribunal with canon Olibier le Jariel as judge, canon Jean Lusseau promoter of justice, Father Camille Moulin notary, and Father Yves Thorin notary assistant. Msgr. Faivre then demonstrated that the introduction of this Cause was a grace for the diocese; its happy outcome would be well received. Expect that it will not be too drawn out.