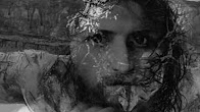 New from RTV...
Laetare Sunday's sermon gets right to the heart of the matter of Mass -- the sacrifice. Beginning with the miracle of the loaves and fishes, Father illustrates how this prefigures the Last Supper, the Sacrifice of Calvary and the Holy Sacrifice of the Mass. Then Father shows how from Luther to Bugnini the idea has been to destroy the sacrifice and wreck the Church.
Father's powerful conclusion will make you want to become a saint today!
[Comment Guidelines - Click to view]

Michael J. Matt has been an editor of The Remnant since 1990. Since 1994, he has been the newspaper's editor. A graduate of Christendom College, Michael Matt has written hundreds of articles on the state of the Church and the modern world. He is the host of The Remnant Underground and Remnant TV's The Remnant Forum. He's been U.S. Coordinator for Notre Dame de Chrétienté in Paris--the organization responsible for the Pentecost Pilgrimage to Chartres, France--since 2000. Mr. Matt has led the U.S. contingent on the Pilgrimage to Chartres for the last 24 years. He is a lecturer for the Roman Forum's Summer Symposium in Gardone Riviera, Italy. He is the author of Christian Fables, Legends of Christmas and Gods of Wasteland (Fifty Years of Rock 'n' Roll) and regularly delivers addresses and conferences to Catholic groups about the Mass, home-schooling, and the culture question. Together with his wife, Carol Lynn and their seven children, Mr. Matt currently resides in St. Paul, Minnesota.