Two years ago, four of us people from the endangered species called Traditional Swedish Catholics were offered a place in the American chapter on our way towards Chartres. There, together with so many fantastic examples of pious and faithful American Catholics, we got to experience what it really means to be a true soldier of Christ the King. Walking, suffering, laughing, marching and of course singing. Singing the "Green grow the rushes, Oh", praying the steadfast Chartres pilgrimage melody version of the Rosary, listening to Dr. John Rao's thoughtful lecture about how pilgrims are to be likened to the freed prisoners in Plato's Allegory of the Cave... Yes, the list could go on forever.
It can only be summed up as an altogether amazing experience. We spread the message to our fellow countrymen and thanks to our great young brothers in arms from the traditional youth laity organisation Helige Eriks Legion (Legion of St. Eric), a Swedish chapter was born! Small to start with, just a little mustard seed, but a mustard seed determined to grow fast and strong. So we walked the long French path again, re-experiencing all the precious memories from last year, in a Swedish way but with several inspirations from the Our Lady of Guadalupe chapter. And wouldn't you know it, the experience created a ripple effect. More and more Swedes got interested and wanted to join. So this year, we came back again, bigger and stronger. And the story has probably, by the grace of God, just started.
So I'll end this letter by sending a big thank you to The Remnant and their Catholic army for having helped us to plant this mustard seed in the Swedish soil. And on behalf of the Legion of St. Eric, God bless and Viva Cristo Rey!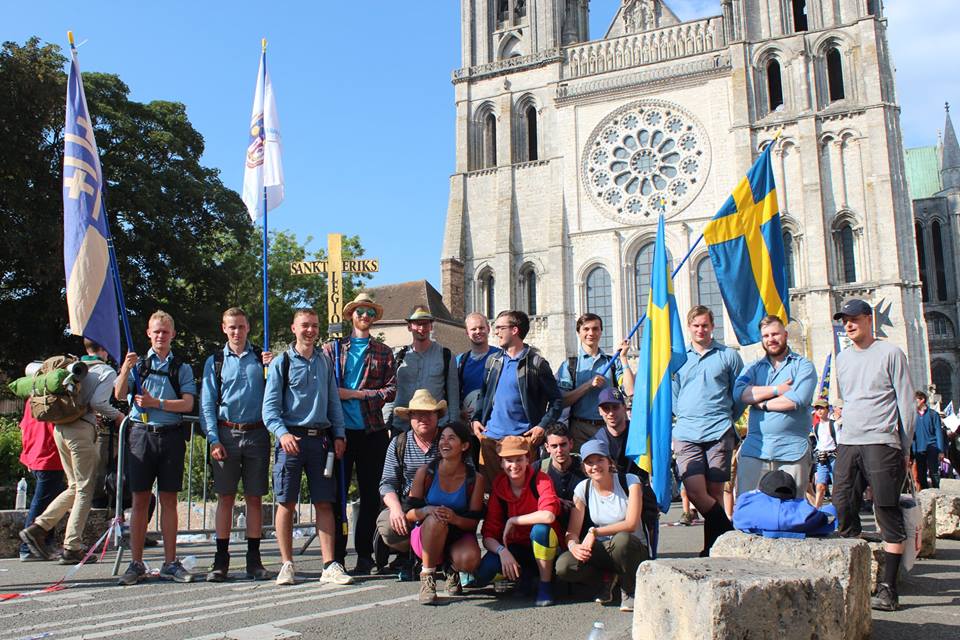 "Hurrah for the Army of God and Christ our Royal King!"
In Christo,
Niclas Andersson
Sweden