Publication Notice: This issue of The Remnant was delayed. It is dated February 20, 2016, and is currently in the mail. You can read the new issue online by subscribing to THE REMNANT E-EDITION.

Please Subscribe to The Remnant Right Now

The Photo Says It All
(Accompanies Francis Fox's "A Tale of Two Churches")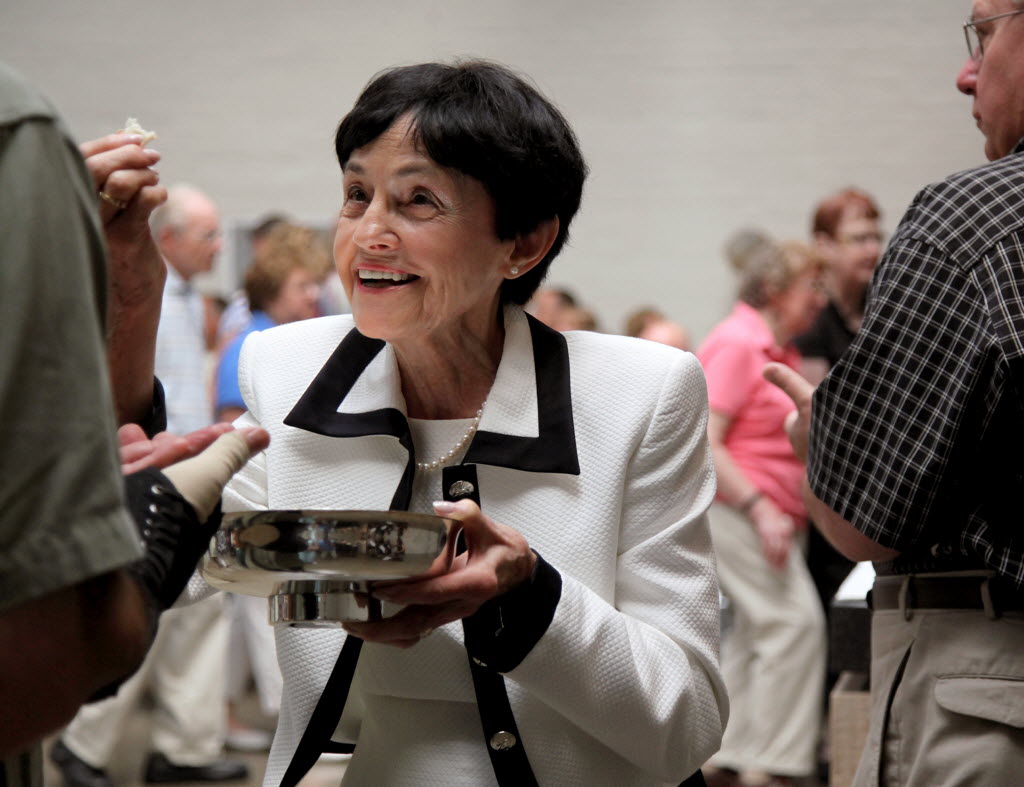 ---
Michael J. Matt
From the Editor's Desk… An Apparition of St. Joseph – the only one approved by Holy Mother Church.
What was the great saint trying to tell the world?
Plus, the last days of Mary Magdalene. Do you know where she spent her last days? What she was doing? That she's is a partial incorrupt? Read all about it.

---

Christopher A. Ferrara
Pope

Francis on Confession:

Don't ask, don't tell.
The uncontrollable rushing stream of Pope Francis's off-the-cuff sermons and meditations has just undermined another of the foundations of our Faith: The Sacrament of Confession.

---
Vincent Chiarello
Remembering

Nino:

Justice Antonin Scalia, RIP

A

personal account, written by a friend, of a man whose presence brought great joy and pleasure to many.
---
Hilary White
The Man Who Saved Art:
A Parallel Traditionalist Movement.
Fascinating! It wasn't just the Mass they were after. It was everything true, good and beautiful.
Francis Fox
Literature, Liturgy and the Permanent
Things
A Tale of Two Churches:
Conciliar vs. Catholic
---
Michael J. Matt
Say Goodbye to Your Daughters:
The Gods of War Want to Eat Them
---
Great Catholic Men of History

King Clovis I
---
Timothy J. Cullen

Resurrection
"God is dead" (Friedrich Nietzsche) Nietzsche's bold proclamation is a wail of despair, nothing more, nothing less. Who, pray tell, wishes to live in an absurd universe in which all that exists is written off as "accidental"?
---
John Rao
Betray, Pay, and Shout Hooray!
I am angry at my inability to do much of anything to prevent my beloved Church from being part of this vile enterprise of "betray, pay, and shout hooray".
---
Father Celatus
The Last Word…
On the Disappearance of St. Valentine and other Great Saints Detested by Modernists
---
The Remnant Speaks
Letters to the Editor...
On Popes and Barbarians
;
Sedevacantist Takes Issue with Brian McCall. Girls in Combat

;

Francis Has Me Talking to Myself; On True Humility; Seeking Pilgrimage Partners



Only about 10% of our articles ever appear online.

Subscribe Today!