NEW! Remnant Audio-edition!
Listen
to every article. A free service with your E-edition subscription.



Publication Notice

:

This issue of The Remnant is dated May 31, 2016, and is currently in the mail.
Read the new issue online right now!
Subscribe HERE
---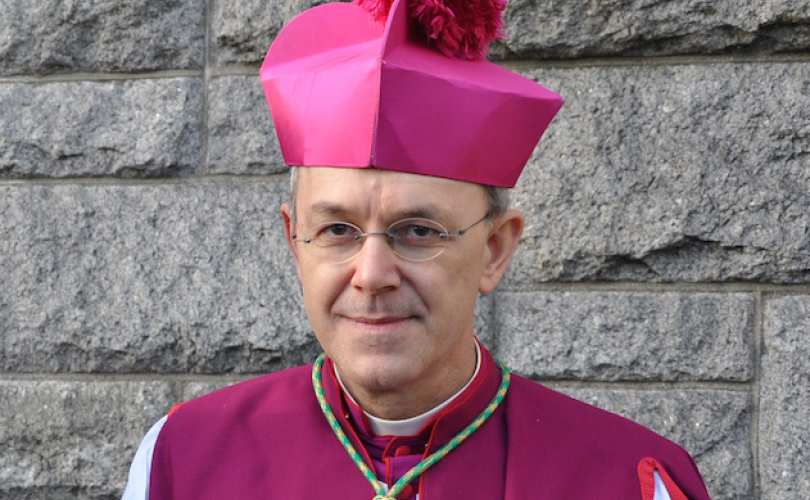 This Week's Featured Article…

Bishop Athanasius Schneider's Powerful Reply to The Remnant's Open Letter


---
Christopher A. Ferrara

The Francis Legacy:

An Infallibly Politically Correct Pontificate. For Francis, "magisterium" and "what I think" are one and the same thing. What Francis thinks—and speaks incessantly—generally serves the ends of political liberalism. So what do we do?

---
Patrick Archbold
Vatican: 'Publication of Third Secret of Fatima is Complete'
(But is it completely published?) So, now what's the Vatican up to?
---
To the Sacred Heart of Jesus
A Prayer for the Month of June
---
Father Ladis Cizik

Traditional Latin Mass 101

The Mystery of the Holy Angel and the Altar on High:

Supplices Te Rogamus

. Did you know

that

Our Lord and God, Jesus Christ, is both the "Holy Angel" and the "Altar on High

" at the Old Mass?
Here's another fascinating study of one of the many ancient mysteries of the TLM.
---
Alan Scott

The Quest for Virtue… The Joy of Silence
---
A REMNANT APOLOGETICS SERIES

What Heretics Believe – This week, it's the Methodists. Started by John Wesley, this one makes a bit more sense but still knocks out 5 of the 7 Sacraments.


---
Lives of the Saints
St. Moses the Black
If they made a movie out of this man, it would star
Dwayne "The Rock" Johnson. He took his time, but St. Moses eventually overcame his penchant for violence and a life of crime to become a holy monk and a great saint.
---
Father SSPX
Amoris Laetitia:
The Full Ramifications
---
Timothy J. Cullen
Twixt Cock Crows
Cock-crows are seldom heard in cities or their suburbs; when the wake-up call comes for the resurgence of authentic Catholicism, it will first be heard in the countryside.
---
Vincent Chiarello
A Pyrrhic Victory?
(Little Sisters of the Poor v. Big Brother)
---
Susan Claire Potts
On What We Have Lost
(and, yes, God does judge)
---



Father Celatus
The Last Word…
Toilet Wars:


The Grand Legacy of America's Pharaoh
---
The Remnant Speaks
Letters to the Editor—

-
God Help Us, Mr. Voris, Give It a Rest!
-
Whatever Happened to Summorum Pontificum?
-
Father Brian Harrison:
Francis v. the Kingship of Christ
-
Reaching Beyond Borders the Catholic Way
-
More Barnhardt, Please
-
Women Deacons Next
-
Thanks to Father SSPX (but what's going on with SSPX?)
-
What Would Archbishop Lefebvre Do?

Only about 10% of our articles ever appear online.
Subscribe Today!