Publication Notice: This issue is dated February 20, 2017, and is currently in the mail.

But you can read it online right now!
---
The New Remnant Cartoon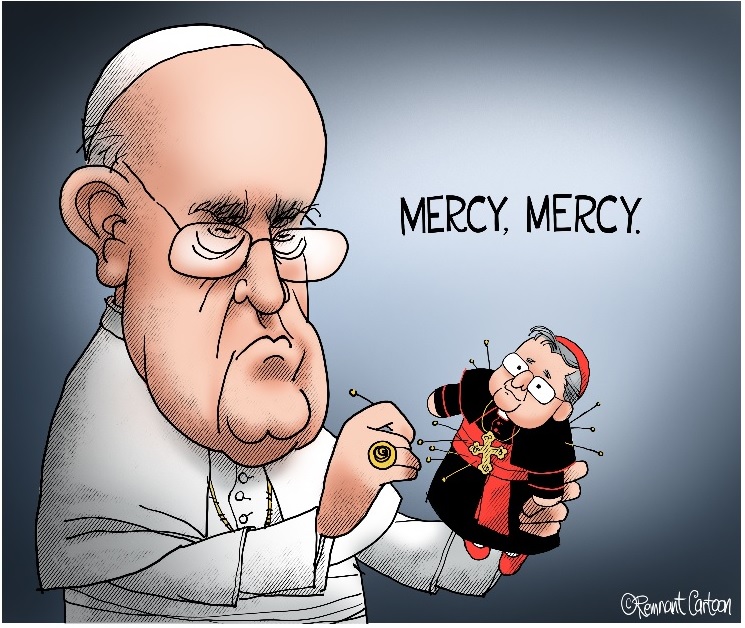 ---

This Week's Featured Article...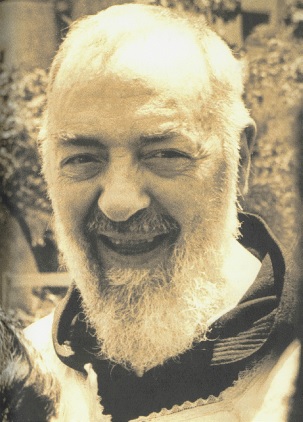 He Never Said the Novus Ordo Mass, by Father Ladis Cizik

Saint Padre Pio and the Holy Sacrifice of the Mass

---

Christopher A. Ferrara:
A Papal Feedback Loop of Self-delusion
As his pontificate nears its fourth anniversary, Pope Francis ever more clearly reveals a
megalomaniacal conviction that the Church and her teaching are his to remake as he sees fit.
---

Father says, 'Read The Remnant!'





And Father Knows Best!


Subscribe to The Remnant HERE







---
Michael J. Matt
: From the Editor's Desk …
Remnant TV Hits 2 Million Views
---
February: Dedicated to the Passion of Our Lord
I beseech you, most sweet Lord Jesus Christ, grant that your Passion may be to me a power by which I may be strengthened, protected, and defended. May the sprinkling of your Blood be to me an ablution for all my sins. May your death prove to me life everlasting, and your cross be to me an eternal glory. Who lives and reigns, world without end. Amen.
---
Robert K. Dahl:
Fake News for a Fake War
George Soros and his old buddy, Sen. John McCain, have an important message for you: "The Russians are coming! The Russians are coming!"
---
Catholic Heroes
Monsignor Hugh Joseph O'Flaherty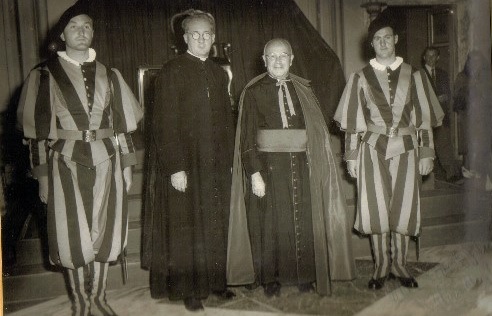 'Rad trad,' Monsignor O'Flaherty (in black cassock) – sometimes called the Irish Oskar Schindler, also the Scarlet Pimpernel of the Vatican – risked his life to save the lives of 6500 POWs, Jews and other enemies of the Nazis.


---
Paul Schultz:
What the Church Used to Teach…
The 'Living as Brother and Sister' Clause
Since the 1917 code 2356 considered attempted remarriage, notwithstanding a conjugal bond, a more serious delict than adultery: the current alternative of living together as brother and
sister would have been completely irrelevant. Consequently, canon 2356 was eliminated from the 1983 Code of Canon Law.
---
Emmet Scott:
The Decline and Fall of the Christian West
If we seek to identify the cause of Catholicism's collapse in its traditional European and American heartlands we need look no further than the Second Vatican Council: For the collapse, both in terms of practice and in terms of birth-rate, began within about five years of the Council's close and the implementation of its reforms.
---
A Remnant Book Review by Christopher Malloy
:
A NEW BOOK BY MSGR. FENTON

One of America's Greatest Theologians
---
Timothy Cullen:
Genetically Altered Humans and the Bottomless Deep
Where do we go from here?
---
Elizabeth Yore:
Pope Resurrects Pro-Abort Paul Ehrlich
---
Robert J. Siscoe
:
Pope Celestine III's Error:
On the Indissolubility of Marriage Theologians
---
Michael Morow:
A Flaming Sacrifice:


"Saint" Dorothy Day and the Suicide of Roger LaPorte


---

Father Celatus:
The Last Word…
The Scorpion's Stinger
---

The Remnant Speaks
Letters to the Editor—
Trump and Constantine? (By Father Brian Harrison)
Cardinal Burke Banished?
Older-phobia?
TLM in Turkey?
Trump's Trad Allies
Buona Sera from Italy
Red Pills and Blue
On the Remnant's Open Letter to Trump
Non-Catholics Appreciate the Remnant, too
Debating Dale

Young Catholics

Seeking Pilgrimage Partners
---
Only about 10% of our articles ever appear online. Subscribe Today!