Publication Notice: This is the March 31th issue of The Remnant.

It is currently in the mail, but you can read it online right now!

---
A Remnant Cartoon...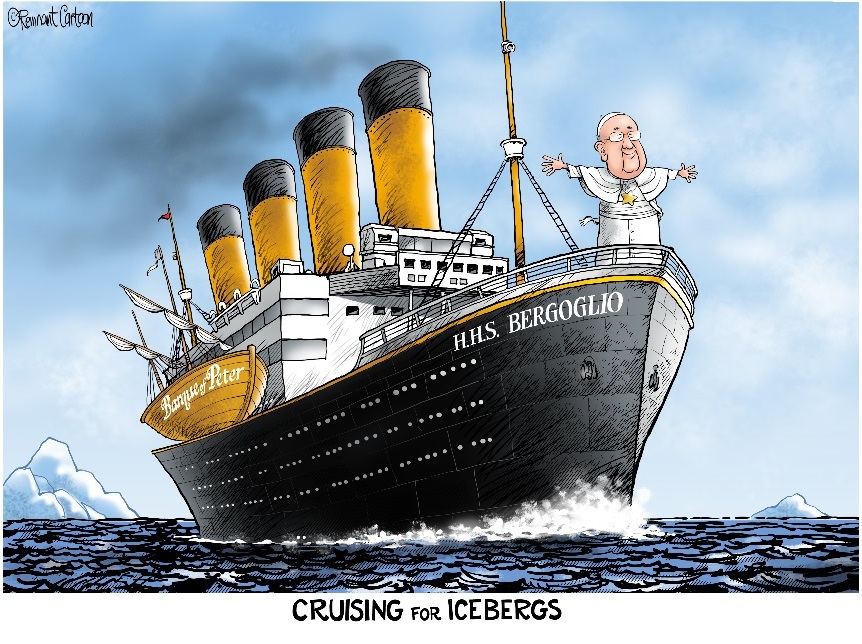 ---
Michael J. Matt:
Pope Francis: Poster Pope for the Revolution of Vatican II


Papalotry is dead. Long live Pope Francis the Great!
---
St. Thomas More:
A Godly Lenten Meditation


Written in the Tower, 1534
---


Subscribe to the oldest Traditional Catholic newspaper in the world

HERE
---
What Heretics Believe
Jack Moisuk's "Islam: Was It Really Gabriel?


Is Islam just a bad or corrupted religion, or is it really evil?

---
Timothy J. Cullen:
Bearing the Cross
How rarely I've encountered a serious 20th or 21st-century novel that recognizes that 'following your heart' might not be the key to happiness or goodness, an insight that religious people treat as common sense acquired at an early age.
---
In Memoriam:
Mary Elizabeth Gentges, RIP
---
Pope Pius X:
When Popes Still Acted Like Popes


Pope Calls Orthodox to Return to Church of Rome – 'Port of Everlasting Salvation'
---
Toni McCarthy:
LEFEBVRE and the Church of Our Time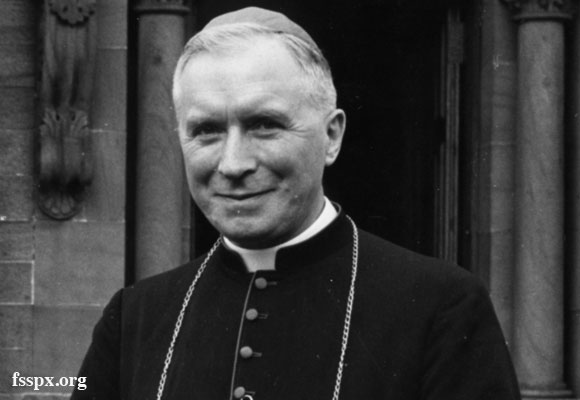 Recalling Why He Resisted


---
Michael Davies: The Remnant Over the Past Half-Century
A Letter from London


Vintage Davies:
"We must respect our bishops, it will be argued. We must indeed, but only if they merit that respect by behaving as Catholic bishops should behave."
---
Fr. Patrick de la Rocque, SSPX
:
Eh Francis!
(An Important Consideration on the Question of SSPX Regularization)
Father Patrick de la Rocque, SSPX, is the Parish Priest of the Society of St. Pius X's largest church in Paris, the famous Saint Nicolas du Chardonnet. He was also one of the four theologians on the SSPX side during the doctrinal discussions under Pope Benedict. He's not too excited about 'regularization'.
Why not?
---
Monsignor Baunard:
The Evening of Life Series: Progress and Suffering
"Big business" is perhaps the most conspicuous form of modern progress. But big business is born of industrialism—a vast system of production which know no limits or restraints, crushes mankind under the weight of machinery, arms capital and laborer against each other, and gives rise to that excessive concentration of humanity in monster cities, where pauperism on the one hand, and exaggerated luxury on the other, are ominously, like giants, to confront and spy on each other.
---
Tom Brejcha:
Abortion boss brags about her abortion and aims to crush pro-life hero David Daleiden in court
---
Michael J. Matt
:
Christendom College to Offer ONLY
TLM
One Sunday Per Month
---
Father Celatus:
The Last Word…
Pope Francis and the Good Samaritan... Woman
?
---
The Remnant Speaks
Letters to the Editor—
Abuse of the Elderly?

The Remnant/Triumph Magazine Connection

Communion without Confession?

Pope Francis as NWO Puppet
Letters from Prison

McCarran Walter Act of 1952: On Immigration
---
Only about 10% of our articles ever appear online. Subscribe Today!