Publication Notice:

July 20, 2017 Print/E-edition of The Remnant

This special, bonus issue of The Remnant is in the mail, but you can read our E-edition online right now by subscribing to the oldest Traditional Catholic newspaper in the world.


***
Michael J. Matt
The Remnant picks up many new and highly qualified columnists. Why? Something to do with the Francis Effect.

Plus, Mr. Matt kicks off a new Remnant series in defense of Christian marriage—based on one man's testimonial, which he wrote just days after his wife of 25 years died suddenly. Get out the tissues and prepare to cheer for Christian Marriage between one man and one woman whose marital bond was so strong not even death could break it.

***
Christopher A. Ferrara
Next Stage in the Bergoglian Debacle: Gay Church Comes Out

One picture from Mr. Ferrara's blockbuster exposé says it all:




















Bishop Joseph Tobin: Pumping iron and welcoming "gay couples" to his cathedral. A Bergoglian cardinal for the new Gay Church


***
Dr. Boyd Cathey
The War for Western Civilization is a War to Defend Our Patrimony of Faith

Alexis de Tocqueville noted in his famous work, Democracy in America, that: "Liberty cannot be established without morality, nor morality without faith." This, he noted, must be true absolutely for the new American republic.


***
What Catholic Believe
Heretical Thoughts on Mohammedanism

In The Great Heresies, Hilaire Belloc argues that Mohammedanism alone among the great heresies obtained permanent roots, developed a life of its own and "became at last something like a new religion. So true is this that today very few men, even among those who are highly instructed in history, recall the truth that Mohammedanism was essentially in its origins not a new religion, but a heresy."


***
Clemens Cavallin
Beato Angelico and the Selfie Stick








***
Vincent Chiarello
Religious Liberty and Justice Gorsuch's First Big Test

So, how did he do?

***
Peter Crenshaw
Pope Francis Opens Door to Non-Catholic Saints

Exactly as The Remnant predicted he would back in March of 2014. So, now what?

***
Lt Colonel Jack Moisuk
A Lieutenant's Response to 'War Rosary'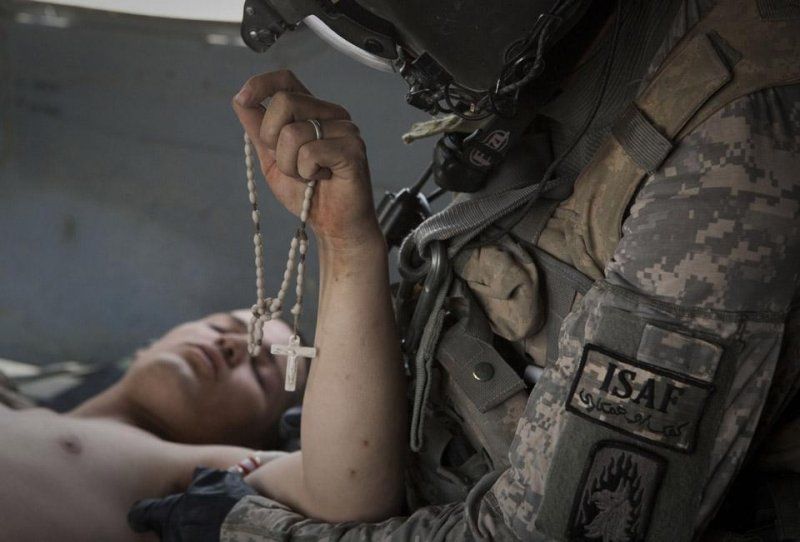 It was common for many Marines to wear these rosaries as necklaces. In the evenings when I would walk the battery perimeters chatting with Marines in gun positions and checking defection limits of machine gun positions, I'd ask those wearing rosaries if they were praying with them or just wearing them as lucky charms. Since there are few atheists on the perimeter, many would ask how to pray the beads.


***
Michael W. Davis, On the Culture Front…
Sweden to Force its Priests to Perform Same-sex Marriage


***
Prof. Jesse Russell Debating the Relevant Issues…
The Curious case of Milo Yiannopoulos
























***
Father Ladis J. Cizik
The Consecration of Russia Was NOT Done: Fatima and Pope Pius XI


***
Timothy J. Cullen
Thirty Yottabytes of Silver

The next crusade must begin within the Church and against those within who have sold her out if there is to be any chance of ever restoring the Social Kingdom of Christ without.


***
Michael W. Davis
Cardinal Pell and "Internalized Catholicphobia"













***
Father Celatus' The Last Word
Confess Your Sin, Bishops: Bring Back the Old Confessionals!


***
The Remnant Speaks
Letters to the Editor

U.S. Pilgrims to Chartres, France reflect on the 2017 Pilgrimage
To Moderate (The Remnant Website) or Not to Moderate— that is the question
Russia and the Social Reign of Christ
Cry for Help from Canada
Feedback on Michael Matt's Commencement Address (Remnant TV)

***

Only about 10% of our articles ever appear online.