PUBLICATION NOTICE:
SEPTEMBER 15, 2017 Print/E-edition of The Remnant

This special, 20-page Print Edition of The Remnant is in the mail, but you can access the identical E-edition online right now by subscribing to the oldest Traditional Catholic newspaper in the world.

Here's a Preview:


Michael J. Matt

David Sues Goliath:
Christian Group Stands Up to SPLC


The Southern Poverty Law Center (SPLC) would have the world believe that the Catholic Church for nearly two thousand years was a self-serving racist organization, before the Second Vatican Council got rid of all the hate. So where are all the Southern Poverty Law Center's hospitals? Where are their orphanages, homeless shelters, schools, universities? No organization in the history of the world has done more for the poor and needy, ethnic minorities, the downtrodden and miserable collateral damage of man's inhumanity to man than that Catholic Church. It is also the most truly color blind organization the world has ever known.
To Read the Full Story
SUBSCRIBE
Christopher A. Ferrara

Francis Expands the Fake Magisterium
If there was any doubt that Pope Bergoglio's tumultuous reign is an unparalleled, indeed apocalyptic, threat to the integrity of the Faith, that doubt cannot possibly survive the publication of "Pope Francis: Meetings with Dominique Wolton: Politics and Society," a 450-page compendium of rambling private conversations between Bergoglio and Wolton, a French sociologist, during an extraordinary series of private audiences at the Vatican.
READ THIS ARTICLE
RIGHT NOW ONLINE



Elizabeth Yore

The Capozzi Cover-up:
A Massive Vatican Scandal
This past Spring, late into the night, in an exclusive section of the Holy See, a mere recycle bin's throw from Casa Santa Marta, the Pope's residence, a bacchanalia bender played out in a luxury Vatican owned apartment. Outside were parked luxury cars with exclusive CV (Cittá del Vaticano) license plates, upstairs in the apartment a noisy and tempestuous debauchery raged into the night. The other building residents were disrupted by loud noise, blaring music, and the steady stream of strange males entering Capozzi's fancy digs. As
Francis reminds Catholics, the earth is heating up
, no doubt with the assistance of Capozzi's flat which boiled over into a hotbed of naked drunken and drugged males.
To Read the Full Story
SUBSCRIBE
Our Lady of Sorrows


Mother most Sorrowful, to whom shall I go in my misery if not to you who pities us poor sinful exiles in this valley of tears? In our name, offer Jesus but one drop of His most precious blood, but one pang of His loving heart. Remind Him that you are our sweetness, our life and our hope, and your prayer will be heard. Amen (Feast Day Sept.15) To Read the Full StorySUBSCRIBE

Dr. Boyd D. Cathey
The Revolution, George Soros, and the Assault on the West
Soros's bloody vision conveniently coincides with the overall goals of Deep State/globalist establishment. With his pyramid of pass-through funding foundations, his NGOs, and his close linkage and connections to leaders in the European Union, in Washington, on Wall Street, and in the Vatican, he pushes his agenda. But you will hear nary a word about his nefarious tentacles of influence from the Mainstream Media. If you mention him and his international, behind-the-scenes influence, you are immediately labeled a "conspiracy theorist nut" or worse. To Read the Full StorySUBSCRIBE

Catholic Heroes
DACHAU: True Story of the 'Priest Barracks'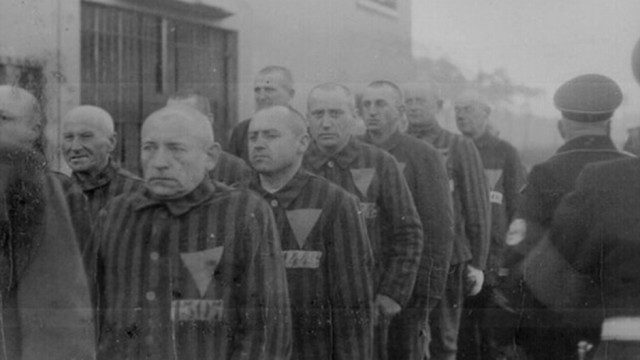 Although strict laws and punishments were set in place to guard against the outward display of faith, camp commanders found it difficult to prevent Catholic priests from secretly administering the Sacraments to their fellow inmates, so an entire camp was designated for the containment of the clergy, as well as a few of the vilest criminals. To Read the Full StorySUBSCRIBE

Fr. Ladis J. Cizik
Our Lady of Mount Carmel and the Brown Scapular

During this 100th Anniversary Year of the appearances of Our Lady of Fatima, recall that on October 13, 1917 the Mother of God appeared at one point during the Great Miracle of the Sun to Jacinta, Francisco and Lucia as Our Lady of Mount Carmel, holding forth a Brown Scapular. Why? To Read the Full Story SUBSCRIBE

James Mills
A Remnant Series in Defense of Marriage... How Our Lady of Guadalupe, St. Raphael, and a Necktie Brought Me My One, True Love

We had dated long enough for me! I knew she was my one true love, the woman with whom I wanted to spend the rest of my life, and I wanted to ask her to marry me. Sometime in early November of 1988, I picked out an engagement ring at Treiber & Straub in Milwaukee. To Read the Full StorySUBSCRIBE

Clemens Cavallin's A Letter from Sweden
The Library of Inscrutable Books


The plan recently put forward for our new functionalist university library added to my dark premonitions; the visionary planning committee wanted to move all books to an immense suburban storehouse. Is this yet another book burning in the making? To Read the Full StorySUBSCRIBE

Michael J. Matt
Pope Sides with Left, Dumps Trump's "Basket of Deplorables"

Our neo-Catholic friends can stay in denial where Francis is concerned if they wish and as they see fit. We understand their fear of reading the terrible handwriting on the wall. We don't like what it says any more than they do, but that doesn't change the meaning of the words. Sooner or later, we're all going to have to make a choice: Do we remain Catholic, even if that means being more Catholic than the Pope, or do we apostatize along with everybody else? To Read the Full StorySUBSCRIBE

Timothy J. Cullen
Trivium Pursuits

Homeschoolers are taking up the slack left by a Church that has slackened in many respects since the clear, consistent and methodological thinking that is taught in The Trivium was abandoned in favor of the sort of subjective thinking that eventually falls into one fallacy after another. To Read the Full Story SUBSCRIBE

Yehoshu Huysmans
Dignitatis Humanae and "The Consciousness of Contemporary Man"

The Second Vatican Council's Bad Counsel on Human Dignity. To Read the Full StorySUBSCRIBE

Jesse Russell, Ph.D.
Richard Spencer: The Dark Knight of the Alt Right (A Guide for Catholics)

The term "Alt Right" is largely a nebulous and unspecific term, which can mean anything to those who use it, but Richard Spencer represents the failure of the past several generations of Christians to articulate a potent and coherent political philosophy. To Read the Full StorySUBSCRIBE

Father Celatus
The Last Word... Tearing Down Statues of Limitations

While The Last Word is not in the habit of toppling statues, were we to go down that route, what statues would be worthy of toppling? Here are our top five candidate statues for utter destruction: To Read the Full StorySUBSCRIBE

Catholic Identity Conference News
The CIC 2017 picks up yet another speaker--this from the Institute of Christ the King Sovereign Priest. So, for the first time in history a conference will feature two Catholic bishops, a handful of laymen, and at least ten priests-- diocesan, SSPX, FSSP, the ICK. This is not about phony compromise. This is about recognizing an all-out assault on Holy Mother Church and faithful Catholics trying to unite in her defense. Register Online Right HERE

The Remnant Speaks
Letters to the Editor

Latest Remnant Cartoon
Remnant Attacked by Southern Poverty Law Center
The Grunt Padre's Nephew is a Trad?
Finding Peace Within
The Laughing Pope
Facebook Spat
Please Help Us Keep This Website Free: SUBSCRIBE TO THE REMNANT TODAY