PUBLICATION NOTICE: April 30, 2017 Print/E-edition of The Remnant
The April 30 issue of the Print Edition of The Remnant is in the mail, but you can access the identical E-edition online right now by subscribing to the oldest Traditional Catholic newspaper in the world.
Already an E-Edition subscriber?

Here's a Preview of our Latest Issue:
A New Remnant Cartoon

Michael J. Matt ...From the Editor's Desk...
News Roundup and a death announcement...To Read, SUBSCRIBE
Susan Claire Potts, Ph. D.
Ye Shall Know the Truth (How Modernists Destroyed the Word of God)
Godfather modernist, Martin Luther, edits Scripture to suit his heresy…To Read the Full Story, SUBSCRIBE
Hilary White
In Post-Christian Britain, Baby Alfie is Just Another "Bed Blocker"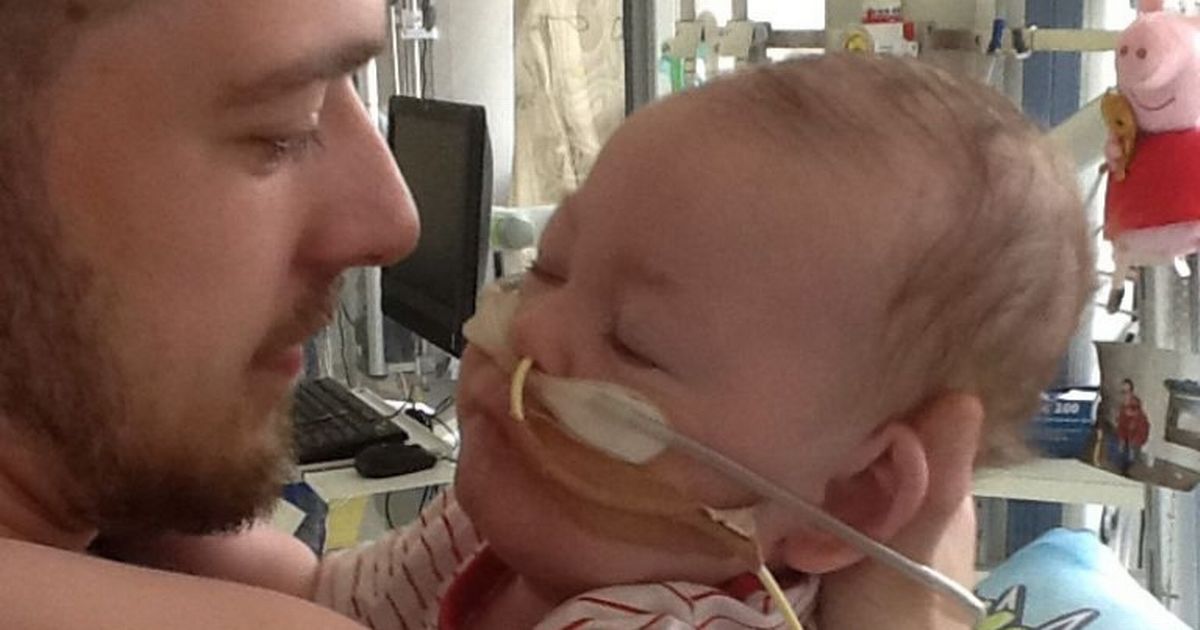 The general public still assumes that the moral law of Christendom – that they have mostly received unconsciously – is still in effect in hospital and government ethics committees, among the people who actually make such decisions. But this is often a fatal assumption... Read the article online HERE
Iskander, Dragon of Albania …Catholic Heroes…
The sounds of battle, and the cries of despair coming from the startled populace reached Iskander. "Hearing the shouts, the dying man's eyes opened. Color returned to his cheeks. The perspiration of agony disappeared. Iskander ordered his horse and weapons brought to him. Then, a great battle ensued at the gates of Lesh. The Dragon of Albania had pushed death aside and carried it instead to the enemies of Christendom."...To read this right now, CLICK HERE
Christopher Ferrara …This Week @RemnantNewspaper.com…
Gaudete et Exsultate: Demagogic Piety on the March.…Read the Article online HERE
Clare Wilson
Self-Control: An Unexpected Path to Catholic Success
The Church militant calls her members to learn discipline, self-control, and self-denial. If we heed that call and perfect our commitment to duty of state, however God has ordained it, we already have a vast advantage over non-Catholics all around us… To Read the Article, SUBSCRIBE
Vincent Chiarello
Witches of Planned Parenthood
Readers may recall the 19th century fairy tale, Hansel and Gretel, by Jacob and Wilhelm Grimm. The story, based upon an earlier one from the 14th century, when the Black Death killed a large percentage of Europe's population, centers on the cardinal sin of avarice, and how certain families were perfectly willing to allow for the deaths of their children so they could survive. The children were sacrificed to a witch, and never seen again. That willingness to rid families of children, in this case unborn, remains with us today, except the term "abortion provider" now substitutes for the witch…To Read the Article, SUBSCRIBE
Donal Mahoney …A Remnant Short Story…
Life and Death at St. Pancratius
Mass then... and now...
So what happened? To Read the Full Article, SUBSCRIBE
Sam Beurskens … Millennials on the Culture Question…
Crabgrass in the Catholic Garden: Weeding Out Worldliness…Read the Full Feature Online HERE
Father Celatus ...The Last Word…
The Pope's New Cassock
Following multiple Bergoglian atrocities committed and reported during Holy Week and the Easter Season, the story of The Emperor's New Clothes comes to mind. For those Remnant readers who may not remember the details of the story, here is a short summary…To Read the Full Feature, SUBSCRIBE
The Remnant Speaks…
Millennial Finds the TLM
From a Greek Orthodox Prisoner
St. Catherine of Siena Prayer
Jig is Up
Old but Still Fighting
Miracles at Medjugorje?

And more…
Remnant Tours News
All young pilgrim applicants have been fully sponsored – Thank you for your generous donations!

Please consider sponsoring our chaplain and chaperones.

SOLD OUT The 2018 Remnant pilgrimage to France and Fatima, after the Chartres walking Pilgrimage, is sold out. However, anyone wishing to walk with the official U.S. Chapter from Paris to Chartres over Pentecost weekend, can still register with Remnant Tours: HERE