PUBLICATION NOTICE:
November 30, 2017 Print/E-edition of The Remnant

The November 30 issue of the Print Edition of The Remnant is in the mail, but you can access the identical E-edition online right now by subscribing to the oldest Traditional Catholic newspaper in the world.

Here's a Preview:
A New Remnant Cartoon

Michael J. Matt
Francis and the Growing Catholic Backlash
The Francis pontificate, more than anything else, has made it clear that the current crisis in the Church is without precedent. So let's not miss this opporunity to tear down the great facade…To Read the Full Story SUBSCRIBE

Christopher A. Ferrara
Did Saint Francis Predict Pope Francis?
Would Saint Francis have been horrified by the words and deeds of the Pope who has presumed to take his name? That question answers itself.... Read the Full Story HERE Now!


Clare Wilson
Authority Abandoned: After-effects of a Catholic and Cultural Crisis

Many parents are absorbed in careers and have little time for their children. Social and political figures seem more interested in fame or propaganda than in true leadership. The Catholic Church, once the touchstone for authority in the Christian world, is awash with confusion and ambiguity. Overall, the world seems to have decided that the only valid authority is autonomy…To Read the Full Story SUBSCRIBE


Tess Mullins
Land of Androgyny: And I'm the Odd One Out…
The cashier moved with the speed and agility of a gecko in winter. It took her fully five seconds to bring her eyes up from the phone at her navel to meet my expectant gaze. And during that time I realized that I wasn't actually looking at a "her"...To Read the Full Story SUBSCRIBE


Theresa Marie Moreau
Persecution and Anti-Catholic Propagand
Murdered. Dumped in the trash, laid out for wild dogs, flung into rivers, dropped down wells, suffocated with vinegar-soaked paper, starved, buried alive. That was the macabre life and death that greeted Catholic missionaries upon their arrival in mainland China during the first half of the 20th century…To Read the Full Story SUBSCRIBE



Catholic Heroes…
Bl. Anacleto González Flores: Spiritual Leader of the Cristeros
Anacleto Gonzalez Flores and Archbishop Orozco y Jimenez,
whose whereabouts he refused to reveal even under torture.

The significance of Blessed Anacleto González Flores for the Cristero uprising is almost impossible to exaggerate. Based in the Mexican state of Jalisco, the epicenter of the Cristero revolt, he began a movement of peaceful resistance which became the infrastructure for the armed struggle against the passionately anti-Christian government. Gonzalez Flores himself was transformed from a pacifist into the reluctant leader of the Cristero's political wing. He was martyred in 1927, having marked himself as a lethal opponent to the Regime without ever taking up arms.... To Read the Full Story SUBSCRIBE


Fr. Ladis J. Cizik - FATIMA and Tradition…The Consecration of Russia Was NOT Done
Fatima and Pope Pius XII, Part I: Sister Lucia asks for the Consecration of the World… To Read the Full Story SUBSCRIBE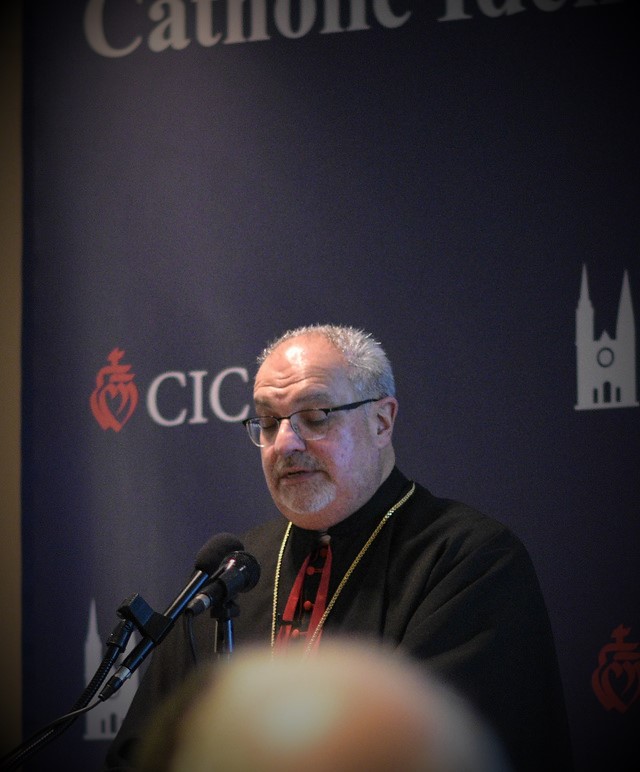 Today's world speaks of three monotheistic religions: Christianity, Judaism, and Islam. We hear it in the secular news and in religious discussions as well. My question is: "Are they true religions?" Looking at this question we need to go to the very beginning of creation, to the creation of man.... To Read the Full Story SUBSCRIBE

Vincent Chiarello - A Remnant Book Review...
Scalia Speaks, Reflections on Law, Faith and Life Well-Lived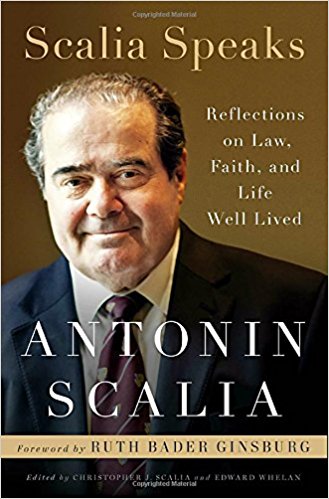 In comparing the declining Catholic climate at supposed Catholic institutions of higher learning, Scalia said that he had, in his younger days, thought that Catholic higher education would be immune to such secularization that had befallen many Protestant schools: "I never thought that could happen to Catholic institutions. Of course, I was wrong. We started later, but we are on the same road." ... To Read the Full Story SUBSCRIBE
Dr. Boyd D. Cathey
Keeping Hope Alive in the Age of Doubt and Denial
Suffering, anguish, pain, and momentary despair will always be around the corner, hovering close by. But Hope buttresses and surrounds our Faith like a Citadel and keeps our sights focused, and like Faith, it is inexhaustible and applicable to the most mundane moments and decisions in our lives ... To Read the Full Story SUBSCRIBE

Father Celatus - The Last Word...
Operation Hagia Sophia
Holy Trinity Roman Catholic Church, in Syracuse NY
desecrated as it is transformed into a mosque (well played, Vatican II)
In centuries past, popes and pastors called the faithful to their knees and to war to oppose the forces of Islam. Now they call for unconditional surrender with unfettered borders and inter-religious dialogue. Prepare yourself, America, for the babel of Islamic calls to prayer, coming soon from minarets of former churches near you ... To Read the Full Story SUBSCRIBE
The Remnant's Catholic Action...
Letter to a Parish Priest

With the spate of Francis-inspired Catholic/Lutheran celebrations taking place all over the world to com-memorate the 500th anniversary of the Protestant Revolt, we recommend taking steps like this letter to parish priests. It has been our experience that most Catholic priests oppose this ridiculous initiative, and are simply waiting for the faithful to register complaints.... To Read the Full Story SUBSCRIBE

Catholic Identity Conference NOW AVAILABLE IN VIDEO!
Register HERE