Publication Notice
:
This issue of The Remnant is dated December 25, 2015, and is currently in the mail. You can read the new issue online beginning December 22 by subscribing to

THE REMNANT E-EDITION
.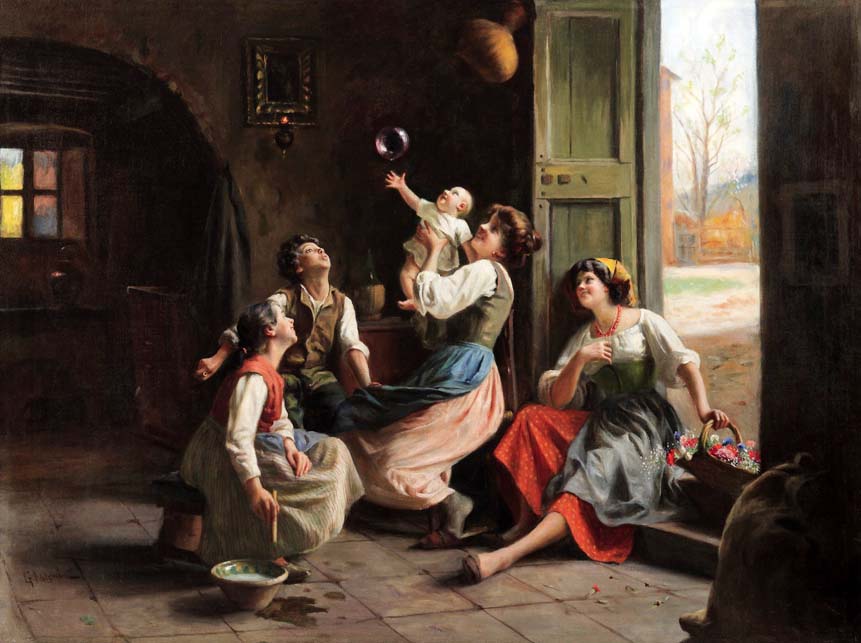 Don't miss Susan Claire Potts magnificent presentation on Satan's attack on woman, mother and family.

"
The neighbors are going to work. The few children who live in the great old houses will be shuttled off to school. An hour more, and the houses will be empty. The life has been sucked right out of the neighborhoods. The mothers are gone…"
Please Subscribe to The Remnant Right Now!
---
Michael J. Matt
From the Editor's Desk…
Do We Still Stand with the Men of Good Will?
What is needed now most urgently is not more texting, tweeting, Facebooking and upvotes, but rather a renewal of the spirit of the "little people" who knelt at a manger of a King and stood beneath His Cross…and believed.
---
Timothy Cullen

Contemplating Christmas...
Alone, one listens attentively and with no distraction to the primordial carol of Christmas, contemplating the Mystery: God in His Eternal Majesty chose to give His fallen creatures a second chance! A Miracle! No more, no less. Mercy in its most exalted sense!
---
A Remnant Cartoon
The Eye of Mercy.
(The Remnant's Great One Returns)
Hilary White

A Narnian Ex-Pat's Christmas in Norcia, Italy.
Some years ago, I realised that in childhood I had been on the right track. There is a Door to Narnia, but it is not physical. The path into the other, more Real world is found in the Faith and in living it.
---
Catholic Heroes and Future Saints
François-Athanase Charette de la Contrie
was born May 2, 1763, to Michel Louis Charette, knight and lord of La Contrie, and Marie Anne de La Garde Monjeu.

---
The House of Loreto
The holy house where Our Lady lived in Nazareth was transported miraculously to the Italian city of Loreto in the province of Ancona on December 19, 1294
---
Dr. John Rao
A Very Different Francis on a Christmas Long Ago
A Brief Meditation on the Messages of the Crèche and Modernity
---
Vincent Chiarello
A Remnant Book Review…
WHAT GOD HAS JOINED TOGETHER The
Annulment Crisis in American Catholicism
, by Robert H. Vasoli
---
Elena Chudinova

Michael J. Matt Interviews the author of "The Mosque of Notre Dame. Q)
Is ISIS a manufactured bit of propaganda, created by the West, to frighten innocent people into compliance with draconian laws designed to strip away civil liberties and usher in some sort of police state? A)….
---
John Vennari
Will the Remnant's Open Letter to Pope Francis do Any Good?
---
Michael J. Matt
AP Reports on Remnant's Open Letter to Pope Francis
---
Father John Echert
Vatican Betrays Jews…Again
Remembering My Jewish Uncle at Christmastime
---
Father Celatus
The Last Word…
Away with
Bride of Francistein!
---
The Remnant Speaks
Letters to the Editor...
God Help Us, What Is Pope Francis Doing?
Pope's Fans Weigh In
;
Pope Francis is Now Effectively at War with the Church
;
The Remnant May Be Getting to Me
;
Future Convert? Open Letter to U.S. Bishops; Donald Trump: Game Changer!
Only about 10% of our articles ever appear online.
Subscribe Today!