Publication Notice: This issue of The Remnant is dated February 29, 2016, and is currently in the mail. You can read the new issue online right away, however, by subscribing to THE REMNANT E-EDITION .

Please Subscribe to The Remnant Right Now
---
Susan Claire Potts
On the Restoration:
A Woman's Perspective.


A PHOTO HINT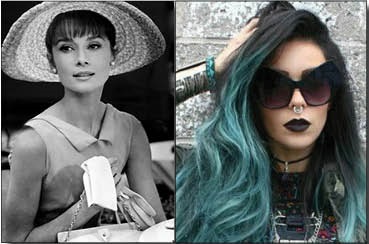 Empowering Women: Finally, we're beginning to make some progress!
---
Michael J. Matt
From the Editor's Desk…
A word of introduction of new Remnant columnists. On the importance of being satirical. What to make of the coming SSPX reunification with the Vatican. Plus, why sedevacantism is NOT the answer.

---

Rev. Karl Clemens A Lenten Meditation On the Sorrow of Mary at the Sight of Her Beloved Son


---

Patrick Archbold Summorum Pontificum: Lifeline, or Anchor? A look back at one of the most historic papal moves of the past quarter-century.


---

Ann Barnhardt Diabolical Narcissism: "Go Clean Up the Kitchen, You Stupid, Stupid Woman" An unconventional look at the modern feminist movement.

---

Hilary White The Man Who Saved Art: A Parallel Traditionalist Movement. PART II It wasn't just the Mass they were after. The modernists were after everything true, good and beautiful.

---

Lives of the Saints St. Pedro de Arbués Ooo, scary—it's one of those evil Spanish inquisitors. (If you're ready to put away the Protestant revisionist terrors for children, you'll love this one!)


---

Chris Jackson Converted Trump Now Running for Pope. Hailed by Christopher Ferrara as a "brilliantly conceived way to convey the unprecedented catastrophe of the past 50 years and with nearly 40,000 views in the first week, this A-CNN piece was too good to leave on the Internet only.


---

Christopher A. Ferrara Another Papal Blunder on an Airplane


---

Timothy J. Cullen The Sunset Lands Catholicism has been abandoned by the West and even by the hierarchy of the Catholic Church. So, now what?


---

Father Celatus The Last Word… A Spineless Pilgrim Church Did Vatican II get it right when it said: "The Church also views with esteem the Muslims, who worship the one and only God, living and subsistent, merciful and omnipotent, the Creator of heaven and earth." Do you think ISIS agrees with this?


---

The Remnant Speaks Letters to the Editor... Obama a No Show at Scalia's Funeral; The Franciscan Friars of the Immaculate: An Update.A Word on Remnant TV; Marilyn Matt, RIP;Apollyon Unleased; Seeking Pilgrimage Partners

Only about 10% of our articles ever appear online. Subscribe Today!